Jesus said, "Let the little children come to me..."
At Adventurer Kids, our goal is to have an energetic, participatory, life-equipping ministry to young people! Even in this time of restricted social interaction, we have exciting events happening for our kids. On Sundays, we all meet as families to sing praises in "Big Church". This allows parents and other adults can model worship for the children. Then, children ages three through fourteen are invited to join Pastor Lissa and Pastor Doug 2.0 in the Children's Worship area for great lessons geared to their particular age groups.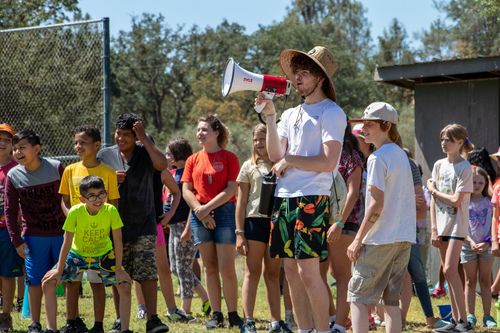 Parents Night Out is geared towards kids for parents who need time to themselves. Lessons, games, snacks and more are just a few things your kids can expect on your own night out.
Children's church on Sunday is all about getting them engaged and fired up for God. Games, music, and lessons are just a few ways that make this a great place for your kids to learn about Jesus Christ
We'd love to hear from you. Fill out the form below to get started.